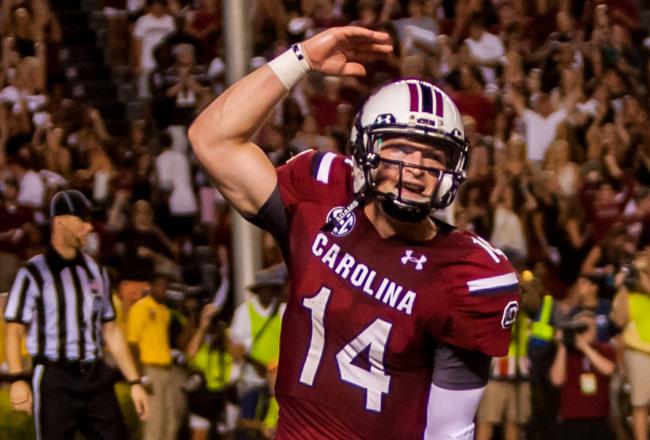 When the No. 14 South Carolina Gamecocks and Arkansas Razorbacks meet on Saturday, a battle of streaks will come to a head in what is a pivotal SEC football showdown.
The Gamecocks have won three in a row after a loss to No. 11 Georgia a month ago. The Razorbacks, on the other hand, have lost three games in a row, including recent defeats at the hands of No. 10 Texas A&M and No. 18 Florida.
Both the Gamecocks and Razorbacks tout smashmouth styles of football led by outstanding ground games. Whichever team can impose its will early and often will emerge the victor.
Here is a look at the important details fans must know about the matchup.
When: Saturday, Oct. 12, at 12:21 p.m. ET
Where: Donald W. Reynolds Razorback Stadium in Fayetteville, Ark.
South Carolina averages 215 yards rushing, primarily due to sophomore back Mike Davis, who has 614 yards rushing and eight scores to go with his outstanding 6.7 average gain per carry.
Conversely, Arkansas averages 216 yards on the ground behind the duo of freshman back Alex Collins (651 yards, three TDs) and sophomore Jonathan Williams (503 yards, four TDs).
As far as rushing attacks go, both defenses are not far apart in standing their ground. South Carolina allows an average of just 128 yards rushing per game while Arkansas surrenders an average of 125 yards rushing per contest.
Whichever defense can adequately handle the other offense's predictable rushing attack will enable its own offense to not only control the clock, but also the pace and outcome of the game.